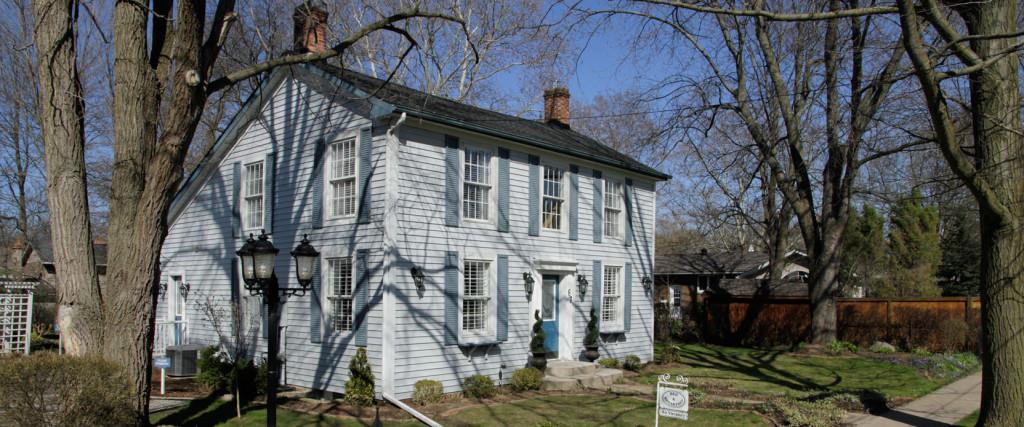 The original structure of The Butler House was built by Nat Barnum sometime around 1787-1789 as a one room cabin (which is the present guest living room). No streets had been laid out at this point in time, and the cabin's front door would have been between the present living room and dining room.
It is believed by the Historic Society that the original cabin was used by Col. John Butler, the leader of Butler's Rangers, as the secret meeting place of the militia.
During the War of 1812-1813, it is possible that the cabin was unoccupied, because it does not appear to have been burned by the Americans in Dec. of 1813, as was most of downtown Niagara-on-the-Lake.  Much of the present structure is a result of an expansion in 1814.
The original pine floorboards used on the second floor are of random width, up to approximately 20 inches, and are said to have been salvaged from the ruins of the burning of Niagara-on-the-Lake during the War of 1812.
Guests are treated to original exposed beams, wide plank pine floors, and many other period features, yet get to experience all of the modern conveniences such as air conditioning, private baths and a beautiful fireplace in the guest parlour.